New Video: Updating PLC Battery (FX3U-32MR)
Featured Product from DCM Tech Corp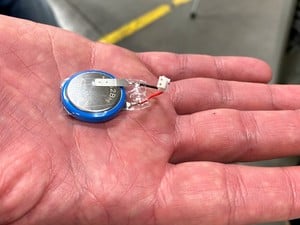 The PLC unit on a DCM industrial grinder controls the critical functions of the machine. As part of your preventative manitenance plan, we recommend changing this battery every five years.
This new short video guides you through locating the battery in a Mitsubishi FX3U-32MR PLC unit, removing, and replacing it. Keep following DCM Tech for more service videos, tips, and reminders.
Click here to view the full DCM Video Library.