Resurface Additive Build Plates with a DCM Grinder
Featured Product from DCM Tech Inc.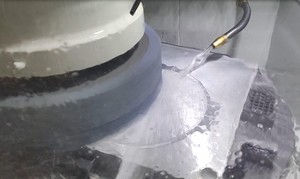 Industries like aerospace and automotive are increasingly relying on metal Additive Manufacturing (AM) to expeditiously create weight-saving components with complex geometries, different material properties, and minimal setup times. To construct each part, advanced 3D printers melt, or partially melt, ultra-fine layers of metal powder on build plates. After each metal part is finished, it is cut from the build plate.
DCM grinders quickly and accurately remove residual material from the build plate, allowing it to be quickly placed back into production.
Read more here: https://www.dcm-tech.com/article-metal-am/