Cordless Screwdrivers-mechanical shut-off clutch
Featured Product from DEPRAG, Inc.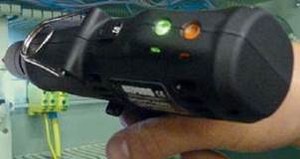 The new catalog comes in an updated, more reader friendly design. Aside from the detailed description, pictures and drawings, you will now find an additional accessory, the Torque Setting Tool. The torque setting tool can be used without disassembling the protective sleeve and it is particularly beneficial when a frequent change to the torque setting is required. The cordless screwdriver with mechanical shut-off clutch is the ideal solution for assemblies when no shop air is available or where the use of tools having hoses or cables, is inadvisable. This tool series has a manual speed control, which allows a change from 650 rpm to 1,000 rpm. The torque specifications for these tools are 1 – 6 Nm [9 – 53 in.lbs.] and the torque is set directly on the screwdriver. A green LED (assembly ok = torque reached) or red LED (assembly not ok = torque not reached) is part of this tool series. Another nice feature is the "warning light" when the battery charge is getting low & the screw-location-light that illuminates the screw location and therefore assists the operator with guiding the bit. This tool series also incorporates a sound-signal, which announces each successful or unsuccessful assembly and also alarms the operator when the battery is being changed. The intelligent quick-charge devise enables the battery to be charged in only 30-minutes.