DEPRAG Press-Insertion Systems
Featured Product from DEPRAG, Inc.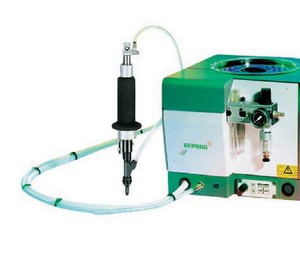 Efficient placement and setting of connection-elements
The handheld Inserting Machine can be used where the efficient and process reliable press-insertion and placement operations are done by hand.
Our handheld and stationary press-insertion tools are combined with the suitable feeder.
Our Press-Insertion systems are an adaptive solution for many different applications.
Some of the connection-elements, such as rivets, pins, sleeves and balls can be processed with this system both process reliable and efficient.
Streamlining your Assembly
Optimizing the assembly process
High product output
Ergonomic and comfortable for the Operator
Simple Start-Up