DEPRAG's Intelligent Screwdriving System
Featured Product from DEPRAG, Inc.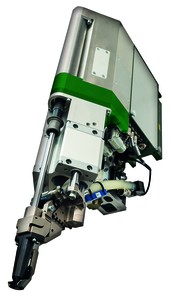 In addition to an EC-Servo screwdriver, this revolutionary tool uses EC-Servo technology for linear movement and to generate the substantial downforces needed. Unlike widely used pneumatic cylinders with proportional valves,
ADAPTIVE DFS is capable of instantaneously changing force, which is essential for this unique fastening technique. Its compact and modular unibody design, as well as the closed loop control system, unlock our unique adaptive capability, making this a true engineering marvel. A cylinder is no match!
Please read up on the technical details here…
http://www.depragusa.com/ADAPTIVE-DEPRAG-fastening-system.asp