MINIMAT-ED Digital Electric Screwdriver
Featured Product from DEPRAG, Inc.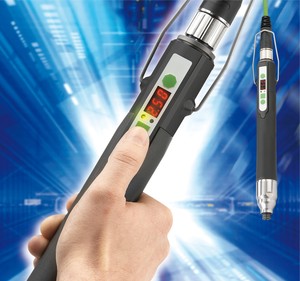 MINIMAT-ED Digital Electric Screwdriver
Straight handle design: torque ranges between 0.24 - 4.8 Nm
Flexible

Economical

Comfortable

Process reliable

Robust

The updated, more powerful MINIMAT-ED is available in three versions for torques between 0.24 to 4.8 Nm at speeds of 1500 rpm. The speeds can be individually adjusted up to the maximum speed for each screwdriver type. The handheld screwdriver also benefits from a particularly slim design and is comfortably lightweight.

The MINIMAT-ED is recommended for a wide range of applications, particularly for workplaces with varying tightening parameters.

There are opportunities for use in controller and control cabinet installations, in reworking stations, in series production or in repair facilities.