DESCH-Planox® Friction Clutches
Product Announcement from DESCH Canada Ltd.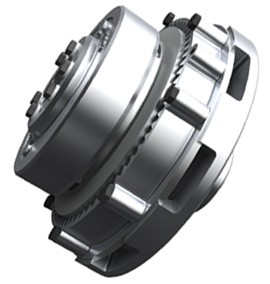 Planox® clutches were designed to be installed on diesel motors. There are different versions which are actuated mechanically, pneumatically and hydraulically.

DESCH-Planox® friction clutches are switchable, dry friction couplings which transfer the torque by friction. These clutches make it possible to accelerate the working machine or group of machines quickly, and reliably transmit the torque. Machines coupled with friction clutches are protected from damage caused by peaks in torque, which can occur during operation or switching sequences.

Obtain your DESCH combinations and systems solutions from one source. We offer you combination products consisting of highly elastic Planox® clutches, as well as system solutions which integrate highly elastic couplings, pump distribution gears and Planox® clutches.
Available in North America from Desch Canada Ltd. For more information, click above "Email Supplier"or "Request a Quote" buttons.
---