Control Systems
Product Announcement from DME Company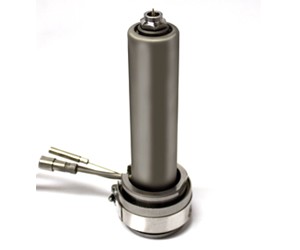 DME supports you every step of the way with a full range of control products, including temperature controls and mold pressure sensors, for a broad spectrum of applications. Leading off DME's extensive range of control products is the new 16-Zone Valve Gate Sequencer, a highly effective product featuring new control and convenience add-ons including a PLC touch screen, external alarm clock, ability to save and load mold recipes, multiple operating voltages and more.
The new 16-Zone Valve Gate Sequencer brings molders responsive control of more valve gates, helping meet increasing demands for precise, sophisticated molding.
While increasing the maximum number of timer-based zones from 4 to 16, the 16-Zone Valve Gate Sequencer provides the same reliability and accuracy customers have come to expect of DME's Valve Gate hydraulic controls. Offering faster response than typical valve gate controllers, the highly efficient sequencer also greatly reduced electrical use over the life of the unit. Plus, its new PLC touch screen makes controlling the system easier than ever.
The control and convenience features of the 16-Zone Valve Gate Sequencer include control over electronics to match the hydraulic zones instead of using physical timers per zone, an external alarm contact, ability to save and load mold recipes, small visual icons that show valve position for each zone, circular log that shows the last 200 changes, dual-time functions that allow each zone to be programmed with a delay-time and an on-time, and Manual Mode that can turn all outputs on /off and cycle time on/off.
For global customers, the controllers can operate from a wide supply of operating voltages for easier relocation between plants and countries. This plug can be removed and replaced with any number of 240 VAC plugs for instantaneous operation.
---