Customer Focus - ISO 9001:2008
Service Detail from DNV GL - Business Assurance North America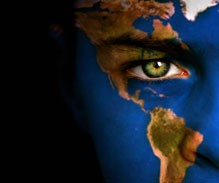 The first step in ensuring that customer requirements are determined and met is to identify the customer(s), and have a balanced response to their needs and expectations. The needs and expectations of the customers must be translated into the requirements for the processes within the organization's quality management system. There must be a defined process for obtaining this information, translating it into requirements, and communicating the requirements throughout the organization.
A fundamental key to achieving organizational goals is the determination of the wants and needs of customers, and delivering value to them with the aim of enhancing customer satisfaction.
Common Practices
Groups within the organization, such as marketing and sales, may play a critical role in the operation of an organization when it comes to identifying customers' needs and requirements. In many organizations the marketing and sales functions are the sole group who actually interfaces with the customer. Therefore, they become the voice of the customer to the organization. In other organizations the marketing and sales functions take on lesser roles, such as in an engineering organization where the majority of the contacts occur between the customer and engineers, while marketing is responsible for business development.
Marketing, sales, and the departments or individuals within the organization responsible for determining customer needs, are vital to the operation of an organization and therefore must be evaluated as a part of the overall quality management system. Regardless of who actually interacts with the customer, or in some cases the "end user", it is the responsibility of top management to ensure that these requirements are understood and that necessary resources are available.
Customer needs and expectations may also come from a variety of other sources:
• Focus groups
• Customer feedback
• Industry surveys
• Statutory and/or regulatory requirements
• Service personnel
• Call center personnel
Get the PDF of ISO 9001:2008 - Customer Focus
READ MORE:
Road to Management System Certification | What is ISO 9001 and Should I Care?
---