The New Standard for Energy Management, ISO 50001
Service Detail from DNV GL - Business Assurance North America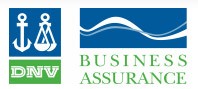 continual improvement of energy performance, including energy efficiency, energy use and consumption.
https://www1.gotomeeting.com/register/259639153
ISO 50001 is being released mid-June and it is expected that many organizations around the World will implement and attain certification to improve their bottom lines and demonstrate a clear competitive advantage to their customers. ISO 50001 also serves as a means of improving an organization's environmental performance, raising operational efficiencies and greening their brand.
We will discuss the short history behind Energy Management Systems Standards (EnMS), practical aspects of implementing ISO 50001 and the conformity assessment piece of ISO 50001.
Participants will receive a copy of the presentation material after the event.
SPEAKERS
Mr. Paul Birkeland, President of Integrated Renewable Energy -http://www.integratedrenewableenergy.com
Mr. Birkeland is a trained engineer with unique experience implementing industrial energy management systems at manufacturing firms and utilities. Among other activities, he served as consultant to the Northwest Energy Management Demonstration Project whose goal it was to bring four firms in the US Pacific Northwest to ISO 50001 certification immediately after publication in the summer of 2011.
Sidney Vianna, Director of New Services Development for DNV Business Assurance, North America
Mr. Sidney Vianna is a veteran of the Management System Conformity Assessment world, having been a former QMS Lead Auditor and Instructor. He is a member of the US Technical Advisory Group to the ISO Technical Committee 242, deliberating on the ISO 50001 standard and it's future companion documents.
Date: July 26th
Time: 2pm EDT
---