What is ISO14001 and Should I Care?
Service Detail from DNV GL - Business Assurance North America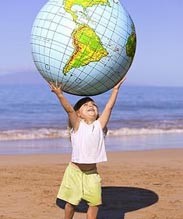 The role of standards
The objective of any standard, whether it relates to the manufacture of cars, airplanes, machinery, or the delivery of a service - transportation, hospitals, etc. - is the same. Standards are designed to promote, facilitate and enable consistency in a process or product; to provide assurance that the process or product output will meet requirements, to provide a uniform and predictable output every time a set of procedures are executed. It is important to understand that standards, in and of themselves, do not necessarily produce a "quality" process or product. The ISO 14001 standard was published by ISO in September 1996, and subsequently revised in 2004. It was developed to allow organizations to formulate a policy, objectives and targets and implement programs within a structured management systems framework. Simultaneously, legislative requirements, important public issues and plant-specific environmental concerns shall be considered and included where applicable within the framework of the environmental management system.
What is an Environmental Management System?
An EMS is the management system that addresses the environmental impact of a company's processes, products and services on the environment. The EMS provides a formalized structure for ensuring that environmental concerns are addressed and met, and works to both control a company's significant environmental effects and achieve regulatory compliance.
The ISO 14000 series of standards
ISO 14000 is a series of international environmental management system standards. They can be divided into process related standards and product oriented standards.
Organization or process standards
14001 Environmental management systems. Specification and guidance for use.
14004 Environmental management systems. General guidelines on principles, systems and supporting techniques.
19011 Guidelines for Quality and/or Environmental Management System Auditing.
14015 Environmental site assessments.
14031 Evaluation of the environmental performance of the management system and its relationship to the environment
Product oriented standards
14020 Goals and principles of all environmental labeling.
14021 Environmental labeling - self declaration environmental claims. Terms & definitions.
14022 Environmental labeling - symbols.
14023 Environmental labeling - testing and verification methodologies.
14024 Environmental labeling - practitioner programs. Guiding principles, practices and certification procedures for multiple-criteria programs.
14040 Environmental management - life cycle assessment. General principles and guidelines.
ISO 14001 is the "auditable" standard against which certificates of compliance are issued.
The ISO 14000 series of standards is one of more than 15,000 different standards which
are maintained by the International Organization for Standardization in Geneva,
Switzerland. The reference to "ISO" comes from the Greek word "Isos" meaning equal
or the same - isobars, isotherms, etc. The concept is one of consistency, predictability
and repeatability of processes.
14041 Environmental management - life cycle assessment. General principles and guidelines.
14042 Environmental management - life cycle assessment.
14043 Environmental management - life cycle assessment. Interpretation.
14050 Terms and definitions.
14060 Guide for the inclusion of environmental aspects in product standards.
---