What is ISO18001 and Should I Care?
Service Detail from DNV GL - Business Assurance North America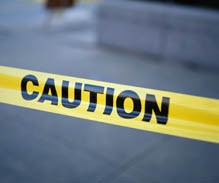 The role of safety standards
When considering OHSAS 18001 or any similar standard, an organization should be aware that the standards do not replace or negate any federal, state, or local regulations concerning occupational safety and health issues. OHSAS 18001 was developed to provide organizations with an internationally accepted system for managing the organization's activities and processes in order to reduce or eliminate OH&S risks to employees. In general, the objective of any type of standard, whether it relates to the manufacture of cars, airplanes, and machinery, or in the petrochemical process industry, or in the delivery of a service -transportation, hospitals, etc. - is the same. Standards are designed to promote, facilitate and enable consistency in activities and processes or to provide assurance that the processes (for quality purposes, product output) will meet requirements, to provide a uniform and predictable outcome every time a set of procedures are executed. It is important to understand that standards, in and of themselves, do not necessarily produce, in this case, "safe" behavior or a safe workplace, or process.
The Occupational Health and Safety Assessment Series (OHSAS 18001) standard was first published in April 1999 and revised in July 2007 to improve alignment with ISO 14001:2004 throughout the standard. Compatibility with ISO 9001:2000 was also improved in the 2007 revision. This was done to facilitate the integration of quality, environmental and occupational health and safety management systems by organizations, should they wish to do so. Today, OHSAS 18001 is not an International Organization for Standardization (ISO) standard or an ANSI standard but it is internationally recognized. OHSAS 18001 was specifically developed to enable organizations to systematically control OH&S risks and
improve performance. It does not state specific performance criteria.
The OHSAS 18001 Standard may be applied within any organization that wishes to:
1. Establish and implement an OH&S management system in order to eliminate or minimize hazards and risks to employees and people working on its behalf
2. Implement, maintain, and continually improve its OH&S management system and specific OH&S performance targets
3. Provide a mechanism to facilitate OSHA compliance
4. Demonstrate to customers, employees, and other stakeholders that the organization conforms to an internationally recognized standard OHSAS 18001 is compatible with the ISO 9001 and ISO 14001 series of standards and their underlying principles and processes such as the Plan-Do-Check-Act. While there are some differences, OHSAS 18001 is also very compatible with ANSI/AIHA Z10-2005, American National Standard - Occupational Health and Safety Management Systems which was released on September 5, 2005 through the American Industrial Hygiene Association (AIHA).
What is an Occupational Health and Safety Management System?
An Occupational Health and Safety Management System (OHSMS) provides a framework for managing OH&S activities, procedures and processes so they become more efficient and a more integrated part of the overall business operations. An OH&S management system also provides a formal structure for identifying and managing significant OH&S hazards and risks. OH&S Management Systems are based on standards which specify a process forachieving improved OH&S performance and complying with regulations. DNV offers certification to the
internationally recognized assessment specification OHSAS 18001.
Registration can:
• Reduce risk
• Provide competitive advantages
• Help companies maintain compliance with legal requirements
• Improve overall business and OH&S performance
---