MIP1019 15 to 24 Watt Single Output
Featured Product from Daburn Electronics & Cable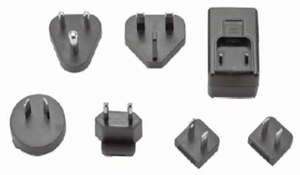 Our 15 to 24 watt AC-DC converter with an interchangeable plug is DoE VI and RoHS compliant and meets UL/CUL 60601-1, EN60601-1 and IEC60601-1 3rd edition, FCC, CE and CB medical safety approvals. This series also has a package of 2.46 x 1.61 x 1.34 inches, as well as built-in over voltage and short circuit protection.
Polytron designs, manufactures and markets a broad range of linear power modules, switching power supplies and DC/DC converters for medical, vehicular, telecommunications, and many other industrial and commercial applications.
Polytron products are marketed worldwide. Our headquarters and manufacturing/distribution facilities are located in Paterson, New Jersey, USA.