Medical Power Supplies Boost Perfusion Monitors
Featured Product from Daburn Electronics & Cable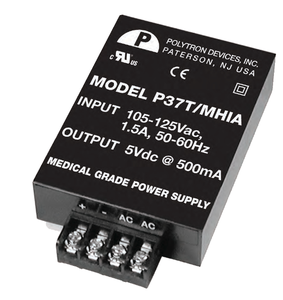 For medical applications, the goal is to find a power supply that exhibits both low noise and high efficiency - a rare feat. It's also important to choose one that meets both patient and operator safety requirements.
Hemedex, a maker of blood flow monitors, was able to strike this balance in its Bowman Perfusion Monitor.
The company needed a robust, medical-safe power module for their next generation perfusion monitor. They worked together with Polytron Devices to come up with the right model after several rounds of redesign and testing.
Click here to read the entire case study.