Brass Shim Rolls
Featured Product from Daemar Inc.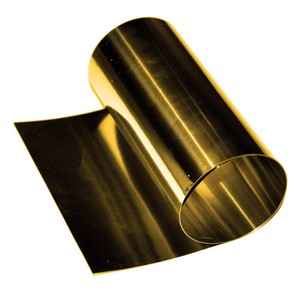 Brass Shim Rolls
DMR Brass Shim Stock is used where some stiffness is required and where corrosion problems exist. It has been cold rolled to a 1/2 hard temper with a tensile strength of appox. 62,000 PSI. Brass Shim Stock is 70% Copper & 30% Zinc. It has a Rockwell hardness of 30T 56/68.
Brass Shim Stock meets the following specifications: SAE-CA 260,ASTM-B-36, AMS-4507 & QQB-613-#2. Typical weight : .010" X 6" X 100" 1.8 lbs.
Shim Rolls
Shim Stock Rolls features a roll of shim conveniently packaged in an easy opening box. Simple to store and transport the boxes are well labeled for quick and easy part identification.
Precision rolled to assure accuracy in all its applications.

Shim Stock is available for 0.0005" to 0.032" thick.

Standard widths are 6" or 12"
Shim stock can be easily stamped, bored, cut, milled, sheared or drilled to suit any application. Contact us for your custom sizes.
Watch>>>Essential Components for Industry
About Daemar Inc.
Daemar manages the sourcing and delivery of millions of Essential Components to the manufacturing and MRO marketplace. Industry applications are broad; from high volume assembly lines requiring design assistance and supply chain management, all the way to the simple replacement of a single component for maintenance.
follow us on LInkedIn