Bi-Convex Lenses
Featured Product from Daheng New Epoch Technology, Inc.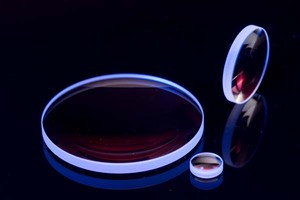 Bi-convex lens have a positive focal length and focuses parallel rays of light to a spot. Because the front and back surface of the lens are spherically convex and have the same radius of curvature, in situations where the object and image are at equal of near equal distances from the lens, it particularly minimizes spherical aberration, at the same time, aberration coma and distortion are also identically canceled. As a guideline, bi-convex lenses offer minimum aberrations at the conjugate radio between 5:1and1:5.
Daheng Optics, based in Beijing, China, is a technical company specialized in optics. Its main business includes design and manufacture of optical components, modules, sub-systems assemblies and systems. Wealthy experiences in engineering and production, and service flexibility have been meeting our customer demands since 1987.