Fiber Focusing Lenses
Featured Product from Daheng New Epoch Technology, Inc.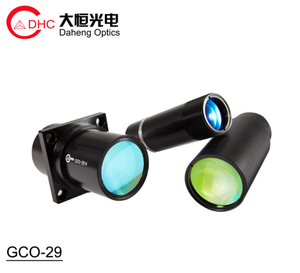 Fiber focusing lenses are also used in the end-pump DPSS laser systems to focus the pump radiation output into the laser crystal.Daheng fiber focusing lens (GCO-29) employs an optimized design with multi-elements system. The focus spot has a fix magnification with the fiber core diameter. Fiber focusing lenses also characterized with designated working distance ideal for the laser machining applications. A range of magnifications for spot sizes are available off-the shelf.