Our Polarization Optics Products —Daheng
Featured Product from Daheng New Epoch Technology, Inc.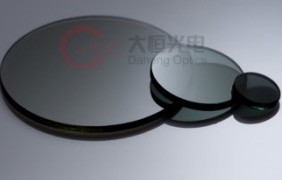 Daheng Optics offers off-the-shelf and OEMpolarization optics.Polarization optics can change the state of polarization of incident light ray. The wavelength range is from UV to IR. The productsare including polarizers, waveplate,liquid crystal devices, Glan-Taylor Prisms and Wollaston prisms.
Film Polarizers
Polarizing Film Between Two-AR-coated N-BK7 windows Diameter: 12.7/25.4/50.8mm Extinction ratio: 500:1 Transmission: >50%(single s or p polarization light) Waveband:400-700nm
Broadband Polarization Cube Beamsplitters
A polarizing cube beamsplittercemented by a pair of right angle prisms. Material:SF2 Extinction Ration: Tp/Ts>1000:1 Wavelength:420-680nm/620-1000nm/1200-1600nm
Polarizing Plate Beamsplitters
Material:BK7 Extinction Ratio:100:1 Incident angle:Brewster's angle (56.5°for BK7) Diameter: 12.7/25.4mm
Glan-Taylor Prisms
The prism is made of two right-angled prisms of calcite(or sometimes other birefringent materials) which are separated on their long faces with an air gap. Wavelength rage: 220nm-2500nm Extinction Ratio: >100000:1 Optical Damage Threshold: CW:100W/cm2 , Pulsed:200MW/cm2 Clear Aperture: Φ5~Φ18mm
Wollaston prisms
The Wollaston prism consists of two orthogonal calcite prisms, cemented together on their base to form two right triangle prisms with perpendicular optic axes. Wavelength Range:220-2500nm Extinction Ratio:100000:1 Optical Damage Threshold: CW:100W/cm2 , Pulsed:200MW/cm2 Clear Aperture: Φ8~Φ20mm