Watt-Flex® offers solutions through customization
Featured Product from Dalton Electric Heating Co., Inc.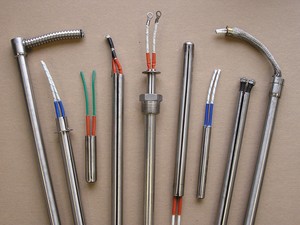 Watt-Flex® Accessories and options address the top reasons for heater failure:
Contamination, Termination and Fixation
Contamination Protection: Contamination tops the reasons for heater failure. Protect your heater investment by ordering lead wire protection and sealing configurations. Over the years, we have developed a host of solutions to stop contamination from reaching the terminal pins and beyond. For applications where contamination moves up the legs of the heater, we offer a header that is welded all the way around (weld around). This keeps contamination away from the terminals where it could cause problems. In few severe applications, we offer a sealed collar configuration. The collar is swaged onto the heater near the terminal end. This serves to prevent any contamination from working its way between the heater legs and offers a full circular ring to weld the header on. To stop contaminants that drip, run along the wires, or wash down, we have a similar progressive approach.The first defense is attaching a header and stainless BX hose to run the lead wires through. If that is insufficient, we can RTV pot the terminals. If even greater resistance is needed, we can fully pot the header with RTV – it's a tedious time-consuming operation but has proven to be well worth the extra cost for those demanding applications.A well-dressed heater keeps contamination contained and lives on!
Contact us today with your application info. so we can offer our trusted solutions - TRUST THE DALTON DIFFERENCE!