BLDC Drives for Medical Equipment Applications
Product Announcement from Dart Controls, Inc.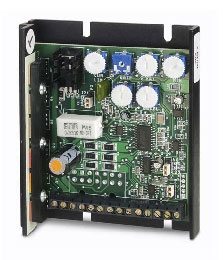 Dart's 700 Series of DC brushless motor controls provides variable speed operation for most brushless DC motors. Compact, economical, and ENERGY EFFICIENT, the 700 Series provides the newest alternative in motor control. These drives are ideal where high speed or quiet operation is needed, combined with a BLDC motor completely eliminating brush wear. The 700 Series may be provided with a pluggable connector and fixed speed settings for OEM applications.
The 700BDC / 701BDC / 730BDC / 731BDC models are ideal for fan, pump and other basic applications. The 703BDC / 733BDC is suited for those applications where more sophisticated motor speed profile control is needed (ACCEL/DECEL). Model 733BDC has a unique Current Limit Latch feature that allows many options for addressing equipment and personnel safety in overload conditions.
Speak directly to our Application Engineer about this and other products by calling (317) 733-2133 x325
Dart Controls, Inc. is a ISO9001 registered designer, manufacturer, and marketer of analog, and digital electronic variable speed drives, controls, and accessories for AC, DC, and DC brushless motor applications.
---