Digital DC Drives - Now With Serial Communication
Featured Product from Dart Controls, Inc.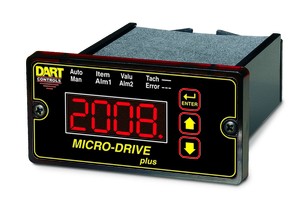 The Dart MD Plus Series digital DC motor control offers digital accuracy and repeatability for critical DC permanent magnet motor control applications. The MD Plus is often used in pump control retrofits. A NEW feature added to the MD Plus Series is the -51 Serial Communication Option.
The -51 supports RS232/485 protocols. Drive and process / machine variables may be monitored in real time, and drive parameters may be tuned for optimal performance. Dart will continue to develop additional serial communication protocols in the coming months.
The Serial Communication option is the latest in a series of planned improvements to Dart's line of Digital DC drives and accessories - stay tuned for more announcements coming soon!