New NEMA 4 Hall Effect Speed Sensor
Featured Product from Dart Controls, Inc.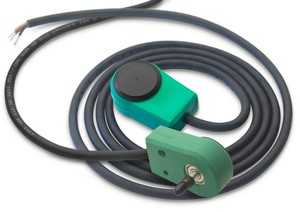 The PU Series hall-effect speed sensor for years has been a favorite in many designs. Easy to install with no special alignment necessary, the Dart PU Series continues to deliver years of performance at a great value (under $100 in OEM qtys). Available in several PPR outputs by simply changing the magnet disc.
Dart announces a new, NEMA 4 rated version of the PU Series pickup. Enhanced protection for electronics; moisture resistant lubricants; stainless steel construction make the model PU-R ready to take on heat, cold, humidity, dust and rain expected in outdoor applications.