Cost & Space Saving PED Aircraft Power Solution!
Featured Product from Data Device Corporation (DDC)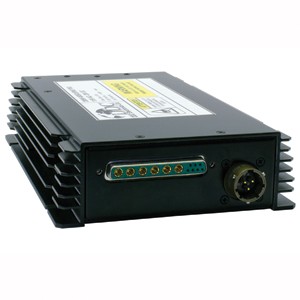 Bohemia, New York (January 2018) Data Device Corporation (DDC) introduces a new 280W converter to supply 28V power for IFEC electronics and USB charging ports for Portable Electronic Devices (PED), to up to 24 aircraft seats, with a compact, high output, and cost effective solution that delivers the industry's best power efficiency performance. The 1-14683-R converter's space saving design enables more comfort and space for passengers, by eliminating the need for below seat boxes, brackets, or shrouds, as this compact unit can be conveniently mounted within the cabin wall or ceiling.
Benefits:
Space saving design enables more comfort/space for passengers
Best in-class power efficiency optimizes power utilization and generates less heat than competing units

Power efficiency > 92% (power factor > 0.999) at 115VAC, 400MHz and max load

Safe, Reliable Power

Over-current protection
Thermal shut-down
Short-circuit protection

Compact, Low Profile Package: 205mm x 140mm x 46mm (8.07in x 5.51in x 1.81in)
Lightweight: 1.32Kg (2.9lbs)
"Offering best in class power efficiency and reliability, the compact 280W IFEC and PED power solution affords aircraft integrators a cost effective means to shorten installation time, while freeing up valuable cabin space for passenger comfort and safety", stated Nils Jolliffe, DDC's Managing Director for DDC Electronics Ltd.