Cashless Vending/Transactions
Featured Product from Datakey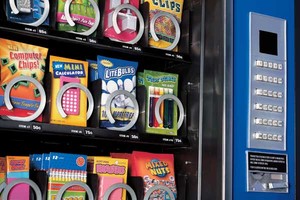 Cashless Vending/Transactions
Purchasing without cash is a common occurrence thanks to the popularity of credit cards. When a cashless purchase option is desired, but the user base doesn't use credit cards or the required phone/network connection is not possible (or practical), our Secure Memory line has got you covered.
Built tough for countless applications.
Each of our memory products is built to survive extreme conditions and deliver over a wide range of applications.
Why Datakey.
THE POWER OF DATA. SECURED. When the going gets tough, the tough get Datakey. Our rugged, fully engineered products meet the security and data transport requirements for military, government, medical, industrial and commercial applications. For more than 40 years, leading OEMs have counted on Datakey for state-of-the-art memory keys, tokens, plugs and receptacles.