Memory devices for Agriculture & Construction
Featured Product from Datakey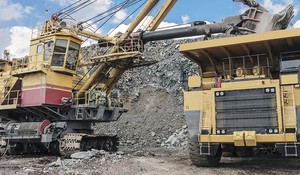 Agriculture & Construction
Datakey memory devices feature solid over-molded construction with advanced composites that can withstand the vibration, heat, humidity and dust found in agriculture and construction environments. Our devices can be dropped in mud, covered in oil, coated with dust, cleaned with diesel fluid, submerged in water, dried with sand paper, shocked by static electricity and still do their job.
A MARKET LEADER IN VIRTUALLY ANY MARKET.
From wireless medical devices to encrypted communications for the military,advanced fleet tracking systems to cashless vending machines, Datakey products are making life easier for OEMs and end users in virtually every market.
Built tough for countless applications.
Each of our memory products is built to survive extreme conditions and deliver over a wide range of applications.
Why Datakey.
THE POWER OF DATA. SECURED. When the going gets tough, the tough get Datakey. Our rugged, fully engineered products meet the security and data transport requirements for military, government, medical, industrial and commercial applications. For more than 40 years, leading OEMs have counted on Datakey for state-of-the-art memory keys, tokens, plugs and receptacles.