Panoramic Lens
Featured Product from Dayoptics, Inc.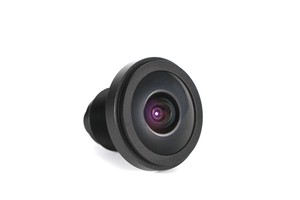 Adopting unique optical technology, optimally designing lens groups and structural components, carefully selecting high quality optical glass, making FOV more than 180° and realizing high resolution and IR correction.
Features: 4K high resolution, Large depth of field, FOV 190°, High relative illumination, IR correction, High temperature resistance.
Application: Sports TV, UAV (unmanned aerial vehicle), Internet of things, Public security, Smart homes and Vehicle- mounted instruments.