Wire and cable protection materials
Featured Product from DeWAL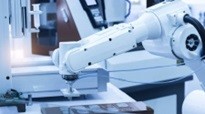 Wire and Cable Protection
Highest quality silicone, UHMW and PTFE materials for wire and cable protection.
For wire and cable applications where high temperature service rating and superior electrical properties are critical for protection, Rogers offers a wide variety of insulating and protection options. Applications include harnesses for electrical wiring in automotive and aerospace applications, cord covers, wire protectors, cable protectors, spacers for transformers and other electrical insulation applications where reliability is critical.
The DeWAL product family offers several wire and cable protection materials. DeWAL pressure sensitive tapes combine the strength, durability and versatility of the DeWAL brand family of high quality film products with proprietary formulations of silicone, acrylic or rubber-based adhesive systems. DeWAL unsintered PTFE is used as an insulating layer to protect critical wires and cables in demanding applications.
ARLON Silicone Self-Fusing Tapes are produced from specially formulated silicone rubber that allows them to bond only to themselves. The permanent bond provides an insulating barrier resistant to moisture, ozone and corona over a wide temperature range. ARLON self-fusing tapes provide superior electrical insulation with a minimum dielectric strength of 300 VPM at 180°C (356°F).
BISCO® Silicone FPC patented Silicone Fire Protective Covering material is a specialty silicone designed to resist the burn-through of flames as high as 1900°F (1038°C). The fire barrier material protects sensitive or costly components susceptible to damage during fires. It is typically wrapped around cables or electronics and may also be used as a barrier curtain, fire-suit or blanket.
DeWAL® Products
Rogers DeWAL product line is the industry leading manufacturer of high-performance polymer films and pressure-sensitive PTFE and UHMW tape. Our films are among the longest and widest splice free lengths in the industry. We are devoted to helping you improve your business and determining the solution best suited for your application.
Rogers Corporation
Rogers Corporation is a global technology leader in specialty engineered materials that enable high performance and high reliability in EV/HEV, wireless infrastructure, automotive safety and portable electronics. Three things characterize us – leadership in mission-critical reliability, commitment to market-focused innovation, and our passion to deliver exceptional value that enables our customers' success.
The company was founded in 1832 as a paper mill in Manchester, Connecticut. Now headquartered in Arizona (USA), Rogers operates manufacturing facilities in the United States, Belgium, China, Germany, Hungary, and South Korea, with joint ventures and sales offices worldwide.
With more than 180 years of material science and process engineering knowledge, we are trusted business partners to many of the world's most innovative and successful industrial technology providers. Our innovative material technologies help power, protect, and connect our world.