DeZURIK Plug Valves
Featured Product from DeZURIK, Inc.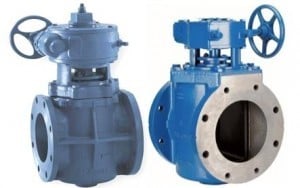 DEZURIK HAS EXTENSIVE EXPERIENCE MANUFACTURING QUALITY PLUG VALVES FOR OVER 90 YEARS!
DeZURIK is a leading manufacturer of plug valves throughout the world. Our commitment to quality ensures customer satisfaction. We apply our expertise to deliver a broad spectrum of application solutions. Our team continuously delivers superior product performance and best-in-class customer service. You can count on DeZURIK's high quality plug valves for exceptional performance in a wide range of shut off and throttling control applications throughout your facility.
DeZURIK manufactures the following styles of Plug Valves . . .
Contact DeZURIK Today to Get Started
Click the images below to find additional information about any of these high quality DeZURIK Plug Valves. Use the Find A Rep, Get A Quote or Contact Us links to request more information. We look forward to helping you select a valve for your application!