Plastic Welding
Service Detail from Delmar Company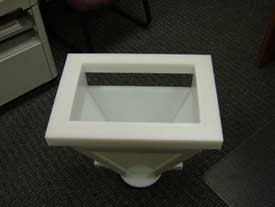 Delmar Company provides hot air plastic welding in-house and portable plastic welding for on-site repair within 500 miles of our Lakeville, Minnesota location. We complete plastic welding services at competitive pricing on plastic ductwork, secondary containment tanks and a large variety of other products. Some of the most common plastic welding services we complete include:
Plating Tanks
Clean Room Equipment
Wet Benches
Medical Processing Platforms
Semiconductor Cabinetry
Emergency On-Site Repairs
Our emergency on-site repair services help with numerous customer problems such as replacing broken tank fittings, repairing leaking tanks and the backwelding of leaking pipe joints.
---