Custom products for unique applications
Featured Product from Deltrol Controls/Division of Deltrol Corp.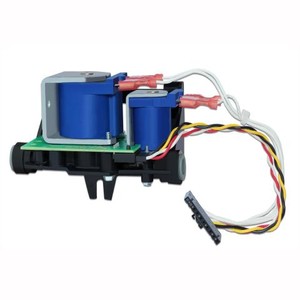 Custom Assemblies
One of our core strengths is having a highly trained engineering staff to develop custom products for unique applications. Our engineers will work with your company to understand your needs and develop products that perform better than off-the-shelf compromises. Below are some examples of custom products we have developed for our customers.
Deltrol Controls Products
Deltrol Controls offers one of the most extensive standard product lines of solenoids, relays, and dispensing valves in the world. They are used in a variety of applications including HVAC, vending equipment, security systems, engine controls, office equipment, and many more. We pioneered the encapsulated coil and are proud to offer it on most of our products. We have extensive experience in customizing standard products, as well as designing new products specific to an application.
Engineering
Our highly-trained engineers each have an average of over 20 years experience designing electro-mechanical products. They will work with you to understand your requirements and help determine the most innovative, cost-effective solution available. They utilize the latest in finite element analysis and 3D CAD technology to help in the design process. Visit the custom assembly section of our web site to learn about some of the applications we have recently worked on for other customers.
ISO 9001:2015 Registered
Deltrol Controls received ISO 9001:2015 certification in the design and manufacturing of relays, coils, solenoids, and solenoid controlled valves, and related custom assemblies.