Medical biomagnetic separators & magnets
Featured Product from Dexter Magnetic Technologies, Inc.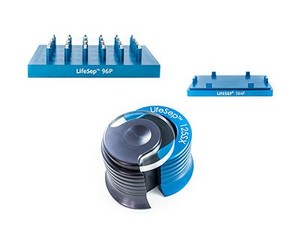 Magnet Medical Solutions
Dexter is the recognized leader in magnetic solutions for medical uses. Our 15+ years of experience serving the medical market gives us deep knowledge needed to understand the highly specialized requirements manufacturers face in gaining FDA or CE approval.
Our patented Dexter LifeSep® biomagnetic separators are at the forefront of magnetic technology and we are the long-standing resources for leading players in the diagnostic, life sciences and pharmaceutical fields.
We also are the premier provider of permanent magnets for cell separation, heart assist/pacemakers, proton therapy, hearing aids, MRIs, lasers, implantable valves and detectors, as well as many other class 1, 11 and 111 medical solutions. Our knowledge of magnet performance in extreme conditions and magnet compatibility helps you ensure a solution that meets the most stringent requirements.
Our dedicated teams work with you throughout your entire project–helping you define needs, validating system specifications and manufacturing optimized solutions. Our goal is to enable you to take technology farther, success higher and health care to the next level.
We have a deep understanding of the highly specialized needs and requirements of magnet performance in medical applications. We leverage magnetic engineering knowledge to optimize performance and quality.