MERUS™ - The new benchmark in Class D amplifiers
Featured Product from Digi-Key Electronics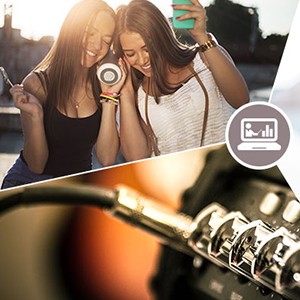 For all who love audio!
For many years already Infineon has wowed audio customers all over the world with its advanced technologies and products. For an even stronger and more impactful presence in the class D audio market it is now time to elevate the excellence to the next level. In order to maximize product portfolio transparency and initiate unprecedented value creation for its existing customer base and potential future customers, Infineon introduces its category brand, MERUS™.
One roof under which the already successfully established audio portfolio is complemented by newly added high-performance class D amplifier solutions.
One brand name synonymous for unbeatable audio experience throughout all premium class D audio applications.
One range of technically advanced audio amplifiers playing in a league of their own when it comes to power efficiency, output power and audio performance while ensuring fast time to market and greatest possible design freedom.
At Infineon we believe the best audio amplifiers must …
COOLER … produce sound in speakers, instead of heat to the surroundings.
SMALLER & LIGHTER … be heard, not seen. Bulky and heavy is history.
ROBUST & FLEXIBLE … not be delicate and demanding.
And because we at Infineon also believe that our customers deserve only the best, we are producing them. Discover MERUS™ - the new industry benchmark … for all who love audio!