ECX-1247B Tight-Stability SMD Quartz Crystals
Featured Product from Digi-Key Electronics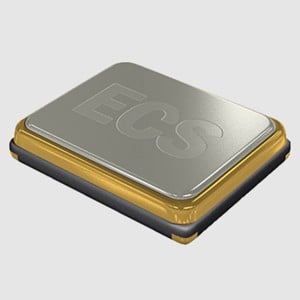 ECS' ECX-1247B miniature, tight-stability SMD crystals have a compact ceramic package size of 1.6 mm x 1.2 mm x 0.3 mm (L x W x H). The ECX-1247B crystals offer low ESR and low first-year aging of ±1 ppm max. The 47B-7KM version has a tolerance of ±7 ppm max at +25°C and a stability of ±10 ppm max over -20°C to +70°C.
Features
1.6 mm x 1.2 mm footprint
Tight tolerance/stability
Low ESR
RoHS 3 and REACH compliant
MSL 1
Lead finish Au
Aging (first year): ±1 ppm max.
Applications
Wireless mobile services
Wearables
Wi-Fi, Bluetooth®, and ZigBee
IoT