High-Quality Power Modules at Low Cost
Featured Product from Digi-Key Electronics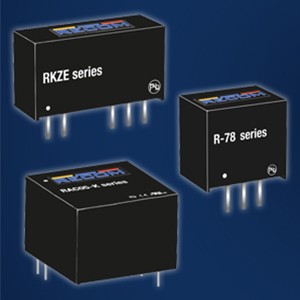 High-Quality Power Modules at Low Cost
Keep your BoM under control, and save development time! Modular converters were always considered to be more expensive than discrete solutions. However, with the commissioning of its own SMT factory, RECOM is able to offer select converter series at very attractive prices.
With economy of scale, RECOM is able to provide significant cost savings compared to similar products without compromising quality. Whether on-board or off-board AC/DC, regulated or unregulated DC/DC converters, and switching regulators, RECOM's portfolio offers low-cost solutions for most applications.
Unexpected problems, such as component tolerances, testing failures and EMC issues possible with discrete designs can lead to troublesome delays and re-design costs. Complete, pre-tested, pre-certified modules not only save on development time but also reduce manufacturing complications and simplify the final certification process. With fewer components to manage, procurement teams also benefit from a single modular, low-cost solution.