Maxim MAX14915
Featured Product from Digi-Key Electronics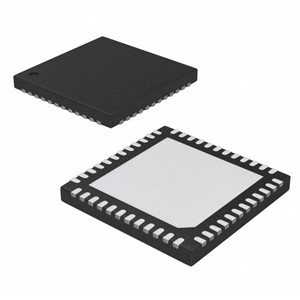 The MAX14915 has eight high-side switches specified to deliver up to 700mA continuous current. The high-side switches have on-resistance of 250mΩ (max) at 125°C ambient temperature.
The SPI interface has a built-in chip addressing decoder, allowing communication with multiple MAX14915s utilizing a common SPI chip select (CS).
The SPI interface provides flexibility for global and per-channel configuration and diagnostic, including over and undervoltage detection, open wire/load detection, overload and current limiting reporting, thermal conditions reporting, and more.
Open load detection detects both open-wire/open-load conditions with switches in the on and off states. LED drivers provide indication of per-channel fault, status, and supply undervoltage conditions. Internal active clamps allow for fast turn-off of inductive loads.
Integrated line-to-ground and line-to-line surge protection only requires a TVS on VDD. The MAX14915 is available in a compact 48-pin 6mm x 6mm QFN package.
Applications
Industrial Digital Outputs
PLC Systems