Nexperia AXP Logic Translators at Digi-Key
Product Announcement from Digi-Key Electronics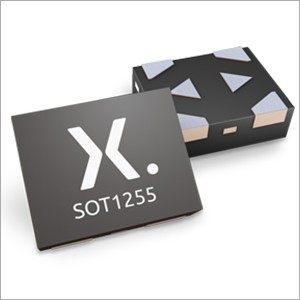 Nexperia's AXP family of Si-gate CMOS devices uses leading low threshold process technology and next generation packaging technology to create extremely small functions that support the trend to very low operating voltage and consume very little power. The AXP translators are level translating gates targeted at small footprint portable applications. They are available in single (1G), dual (2G), and triple (3G) gate mini logic formats. Multiple standard and configurable logic functions are included in the AXP translators. These are made available in the industries smallest packages.
AXP logic level translating gates address the control logic interface requirement of driving higher voltage applications. With their wide supply voltage range, these translating gates can be used to interface modern low power control logic at the supply range nodes of 2.5 V, 1.8 V, 1.2 V, or 0.8 V to systems operating at supply voltage nodes of 5.0 V, 3.3 V, 2.5 V, 1.8 V, or 1.2 V. This further supports the migration of applications or sub-systems to lower voltage nodes in order to maximize power savings. The AXP family is the lowest power logic family; likewise, the AXP level translating gates are the lowest power voltage translators available.
AXP translators are available in industry-standard leaded PicoGate and leadless MicroPak packages. This makes them suitable for volume constrained (area and height) portable applications, such as smart-phones and tablet PCs. The lower gate count mini logic products reduce time-to-market by making it easy to implement last-minute changes. They also improve the cost-effectiveness of crowded layouts by simplifying routing and eliminating dependencies in intricate line-layout patterns.
Features and Benefits
Applications

Dual supply voltage level translation
V

CCI

= 0.7 V to 2.75 V; V

CCO

= 1.2 V to 5.5 V
Very low dynamic power dissipation (C

PD

)
Fully specified at the 0.8 V node
Schmitt-trigger action on all inputs
12 mA balanced output drive
Over-voltage tolerant I/Os
Fully specified (-40°C to +85°C)
Pb-free, RoHS-compliant, and dark green
Low propagation delay
Suitable for mixed voltage applications
High noise immunity
Extended battery life
Wide range of functions
Simplified board layout, mechanical stability

Smart-phones
Tablet PCs
Digital cameras
Portable medical devices
Other power sensitive applications
---