TE Connectivity T9G Series PCB Relays
Featured Product from Digi-Key Electronics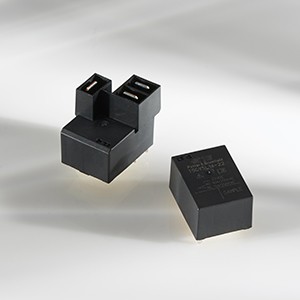 TE Connectivity Potter & Brumfield Relays' T9G series are 30 A power PCB relays for HVAC, appliance, and industrial control applications.
The T9G relay is the smallest relay in its class with a 30% smaller package size and 13% less PCB floor space while keeping the standard footprint, allowing manufacturers to add more components on PCBs without having to compromise on relay performance.
By having both UL and VDE certifications, TE P&B's T9G relay series is a versatile relay that can be used globally; and through its PCB and quick connect terminations, it is user-friendly and easy to install.
Features
Rated current: 30 A
Rated voltage: 480 V

AC

max. mechanical
Contact arrangement: 1 Form A (NO), 1 Form B (NC), 1 Form C (CO)
PCB mounting or PCB mounting with quick connects
Wash-tight (with knock-off nib) or flux-proof plastic case
Save PCB space with the smallest relay in its class while maintaining a standard footprint
Achieve a global relay solution with both UL and VDE certifications
Help provide operator safety through increased insulation (UL 61810-1)
Increase relay performance through 4 kV dielectric rating/8 kV surge voltage between coil and contacts
UL 508
UL E214025
IEC 61810-1
DE 40045012
Industrial controls
Energy management