Observe the new ECO System
Product Announcement from Dow Water & Process Solutions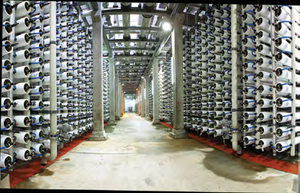 Transform your industrial water plant, from standard to ECO. Plants that switch from conventional RO elements to DOW FILMTEC™ ECO elements join a unique population of thriving ECO plants.
By using new membrane chemistry and low dP feed spacers, DOW FILMTEC ECO elements are able to deliver significantly lower energy costs and reduced chemical consumption in downstream polishing costs. Which means less impact on the environment and less stress and strain on your bottom line.
Offered in ECO-400i, ECO-440i and ECO-500i configurations, DOW FILMTEC ECO elements provide the continued quality, reliability and outstanding performance advantages you've come to expect from Dow Water & Process Solutions.
---