Compact, Mechanical Slip Clutch with Low Backlash
Featured Product from Dynatect Manufacturing, Inc.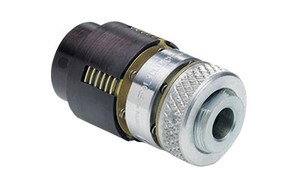 Polyclutch® Slip-Ease
Compact, Mechanical Slip Clutch with Low Backlash
The Polyclutch Slip Ease is a mechanical slip clutch with an axial loaded multi-plate design. For applications where space is at a premium and low backlash is required. Torque capacities of up to 500 lb-in. Cab accommodate shaft sizes to 1.25". Available in fixed torque (EFS, EFO models) or adjustable torque (EAS, EAO models) configuration.
For a smaller option for miniature applications, see the Size 12 Mini Slip Ease (footprint of only 3/4" in diameter)
Polyclutch Slip Clutches
Polyclutch slip clutches have a long operating life of 20 to 30 million revolutions in slip condition and operate smoothly with reliable breakaway and continuous slip.
Dynamic Equipment Protection
Formerly A & A Manufacturing, Dynatect is the new brand identity for Gortite, Gortrac, Polyclutch, Ro-Lab and Lead Screws International. Dynatect designs, manufactures, and repairs products for OEM's, machine rebuilders, and end users. Dynatect has 70 years of experience designing protective solutions for equipment in motion.