Automotive Grade 32.768 kHz MultiVolt™ Oscillator
Featured Product from ECS Inc. International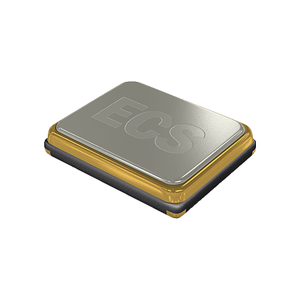 The ECS-327ATQMV is a 32.768 KHz low-power, AEC-Q200 qualified, MultiVolt™ SMD crystal oscillator. The compact ceramic package (3.2 mm x 2.5 mm x 0.9 mm L x W x H) uses an industry standard footprint. The MultiVolt feature allows customers to use the same device for many designs, reduce qualification requirements, and reduce inventory.
Features:
3.2 mm x 2.5 mm 4-pad footprint
Multi-volt 1.62 V to 3.63 V
Compatible with 1.8 V, 2.5 V, or 3.3 V supply
"AS" option ±100 ppm -40°C to +125°C
RoHS 2 and REACH compliant
MSL 1
Lead finish Au
Applications:
Internet of Things (IoT)
Storage devices
COTS
Navigation
Medical (non-life sustaining)
Mobile devices
Industrial applications
Wireless devices
General microprocessors
Click here for the datasheet.