CUSTOM Molybdenum and Tungsten Sputtering Targets
Product Announcement from Elmet Technologies, Inc.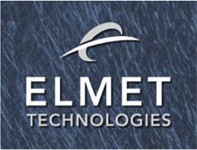 Elmet has been providing Molybdenum and Tungsten sputtering targets to numerous industries for many applications for decades. Our high quality targets are used in many of the most challenging industries including Flat Panel Display (FPD), semiconductor (memory and logic), and Thin-Film Photovoltaic (TFPV). Our vertically integrated process is designed to ensure the highest quality materials are delivered to our customers.
Innovating
As requirements for each industry has changed, Elmet has continually innovated to adapt to our customers' needs. Our team works closely with the customer to understand the application requirements of current and future generations. Whether it is changes in generational geometry, material composition, or density, Elmet is able to deliver the sputtering material to meet our customers' need.
Unmatched Material Quality
Our sputtering target material offers exceptional performance resulting from our powder metallurgy expertise. Elmet is a recognized global leader in delivering the highest quality, most reliable Molybdenum and Tungsten material. In most sputtering applications, the homogeneity, density, and purity are of the utmost importance. Our process ensures that our sputtering materials provide the homogeneity, purity, and density required for each application.
Products & Geometries
- Planar (large and small area)
- Rotary / Cylindrical
- All products are built to customer / OEM specifications
---