Heat Shielding for high-temp Furnace Industry
Product Announcement from Elmet Technologies, Inc.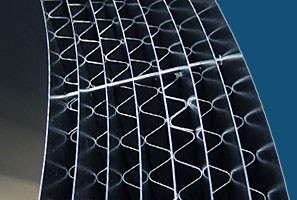 As a global leader in serving the high-temperature furnace industry, Elmet provides high quality heat shielding components and complete assemblies per customer drawings. Our sheet material is of the highest quality to ensure the expected performance within your furnace application. We provide sheet product in many geometries and materials for our customers to fabricate shielding or we can perform fabrication to customer specifications. In addition, we are available to partner with our customers to improving heat shielding designs by leveraging our experience and expertise.
Products:
Heat Shielding Assemblies (Machined and Fabricated)
Sheet (Molybdenum, Tungsten, MoLa, TZM, Dimpled, Rolls, Cut-to-Length)
Fasteners, spacers, hangers, crowns
---