Combined Climatics Testing
Service Detail from E-Labs, Inc.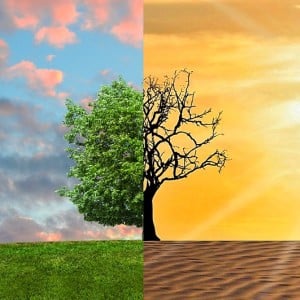 Combined Climatics Testing
E-Labs, Inc provides a wide variety of environmental exposure testing services that have the ability to simulate and control most climatic conditions including temperature, humidity, altitude, pressure, vibration, temperature cycling, solar heating, exposure to UV light, corrosive atmospheres, and other climatic variables.
These climatic testing services play an important role in product and component testing to ensure that stringent custom and industry standard specifications are met. Items tested range from test samples, parts, and components, to finished products. Industries we have served for climatics testing include Aerospace / Avionics, Appliances, Automotive, Electronics, HVAC, Industrial / Machinery, and Life Science / Medical.
The effects of product exposure to climate-related conditions are modeled through the use of special test chambers. These chambers have the ability to cover extreme environmental variations as well as constant temperature and humidity levels.
With over 20 chambers, the climatics department of E-Labs offers a wide range of chamber sizes from 2 to 3,500 cubic feet. All chambers are equipped with microprocessor controllers and product savers that allow for continuous monitoring and data collection that allow for safe and accurate operation at any temperature or humidity level.
Fungus Testing - E-Labs has retired FDA scientists on staff and test control samples are included to show growth while units are under test.
E-Labs, Inc can also provide assistance with the interpretation of specifications as well as the design of proper climatic test programs based on your product application:
About E-Labs
E-Labs is a Full Service Testing Laboratory that offers our customers access to our state of the art facilities and knowledgeable personnel. Our personnel have over 70 years combined laboratory experience with disciplines for aerospace, automotive, military, commercial, utility, electronics and IT industries.
At E-Labs, we perform Climatic Testing for issues such as Temperature, Humidity, Salt Fog, Sand and Dust, Immersion Testing and more. We also offer full EMI and EMC Testing, andDynamics Testing such as Mechanical Shock, Lightweight Hammer Shock, Transportation, and Vibration Testing. Special testing such as explosive atmosphere, high pressure, high vacuum, Helium leak detection and fungus are also performed at our facility.
E-Labs offers simulation services from cradle to grave, from concept to analysis, test planning, fixture design and fabrication consulting to testing in the lab. We can help develop Qualification, Acceptance and Reliability test plans for your product as well. E-labs has two facilities with a combined floor space of over 30 thousand square feet with the ability to remotely perform hazardous testing among others.
With our capabilities, we can help you determine the durability and life expectancy of your product. Whether it be a sub-component or finished product, we can help determine if it meets your expectations, or where improvements can be made. Whether you want to compare your product to the competition, or try out a new concept, we can help.