Fungus Contamination Testing
Service Detail from E-Labs, Inc.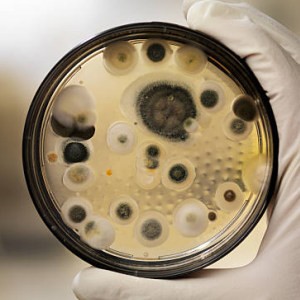 E-Labs has retired FDA scientists on staff that assure fungus viability prior to inoculation and test control samples are included to show growth while units are under test.
Fungus Testing
Fungus can cause equipment damage and limit the operational reliability of equipment in the field. We can simulate these effects in a controlled environmental test.
Fungus environmental testing can be performed to MIL-STD 810 US and European fungus or a combination of, to meet most any needs.
Climatics Testing
E-Labs, Inc provides a wide variety of environmental exposure testing services that have the ability to simulate and control most climatic conditions including temperature, humidity, altitude, pressure, vibration, temperature cycling, solar heating, exposure to UV light, corrosive atmospheres, and other climatic variables.
These climatic testing services play an important role in product and component testing to ensure that stringent custom and industry standard specifications are met. Items tested range from test samples, parts, and components, to finished products. Industries we have served for climatics testing include Aerospace / Avionics, Appliances, Automotive, Electronics, HVAC, Industrial / Machinery, and Life Science / Medical.
The effects of product exposure to climate-related conditions are modeled through the use of special test chambers. These chambers have the ability to cover extreme environmental variations as well as constant temperature and humidity levels.
With over 20 chambers, the climatics department of E-Labs offers a wide range of chamber sizes from 2 to 3,500 cubic feet. All chambers are equipped with microprocessor controllers and product savers that allow for continuous monitoring and data collection that allow for safe and accurate operation at any temperature or humidity level.
E-Labs, Inc can also provide assistance with the interpretation of specifications as well as the design of proper climatic test programs based on your product application.