Sand and Dust Testing
Service Detail from E-Labs, Inc.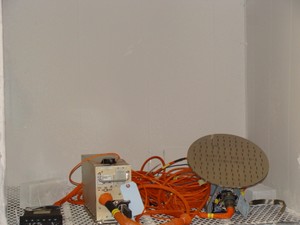 We can create desert like conditions or the air blast from a helicopter rotor blades with the abrasion and erosion of sand and dust, combined with temperature to meet the high operating environments, of electronic assemblies.
Our Mil-Std environmental testing is performed in our facility using 2 separate sand and dust chambers and an outdoor set up for items as large as a pickup truck. The outdoor facility uses a large fan capable of wind speeds in excess of 200 mph.
---