Sand and Dust Abrasion Testing
Service Detail from E-Labs, Inc.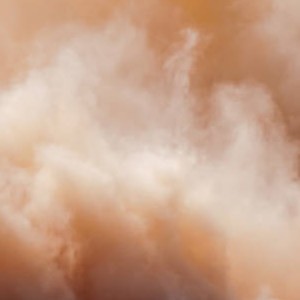 Sand and Dust Test Facility
Sand and dust effected equipment and operations quickly becoming the number one enemy. E-Labs can test for these effects in our New Sand and Dust Test Chamber.
The effects of sand and dust are wide spread. Dust can penetrate seals, clog filters and inhibit vision. It can cause over-heating, damage electronics and build up on surfaces. Air breathing vehicles and equipment such as generators and air conditioners can be quickly rendered inoperable by dust clogging filters, breathers and heat exchangers. Switches, relays, and other electronics can be rendered useless when exposed to concentrations of dust as the buildup on electronic circuit boards, sensors and components can have an adverse effect on their operation. Dust buildup can inhibit vision by blocking labels, windows, displays and goggles.
When sand is blown either by natural means or by whirling blades, it can be extremely damaging in various ways. Rapidly turning turbines and propellers can succumb to the abrasion caused by sand. Blowing sand can abrade surfaces including paints and sealers. It can clog vents, filters and heat exchangers. Sand can wear down seals and disable mechanical devices such as gears, linkages, and firing mechanisms.
To help you ensure reliability against sand and dust, E-Labs, Inc. has recently added to its Sand and Dust testing capabilities. The new facility is a 24 ft. 24 ft. x 10 ft. high, blowing sand and dust chamber able to comply with DO-160 and MIL-STD-810 as well as several ASTM and ISO standards for sand and dust testing of larger vehicles and equipment. It can control the temperature from ambient to 70°C with wind velocities up to 60 miles per hour. With a variable speed auger to feed the sand and dust, the concentrations and compositions can be tailored to many conditions to meet your requirements.
About E-Labs
E-Labs is a Full Service Testing Laboratory that offers our customers access to our state of the art facilities and knowledgeable personnel. Our personnel have over 70 years combined laboratory experience with disciplines for aerospace, automotive, military, commercial, utility, electronics and IT industries.
At E-Labs, we perform Climatic Testing for issues such as Temperature, Humidity, Salt Fog, Sand and Dust, Immersion Testing and more. We also offer full EMI and EMC Testing, andDynamics Testing such as Mechanical Shock, Lightweight Hammer Shock, Transportation, and Vibration Testing. Special testing such as explosive atmosphere, high pressure, high vacuum, Helium leak detection and fungus are also performed at our facility.
E-Labs offers simulation services from cradle to grave, from concept to analysis, test planning, fixture design and fabrication consulting to testing in the lab. We can help develop Qualification, Acceptance and Reliability test plans for your product as well. E-labs has two facilities with a combined floor space of over 30 thousand square feet with the ability to remotely perform hazardous testing among others.
With our capabilities, we can help you determine the durability and life expectancy of your product. Whether it be a sub-component or finished product, we can help determine if it meets your expectations, or where improvements can be made. Whether you want to compare your product to the competition, or try out a new concept, we can help.