Testing Space Atmosphere on Earth- Thermal Vacuum
Service Detail from E-Labs, Inc.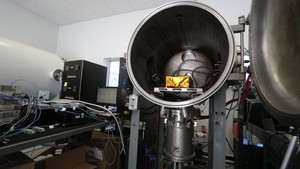 E-Labs' thermal vacuum chambers provide clean, temperature controlled, high vacuum environments for testing products in space-simulated conditions. Our thermal vacuum testing examines the reliability of your product, validates overall design and quality of workmanship, and provides evidence of having undertaken NASA or other regulatory organization testing requirements. Contact E-Labs today.