Find the Best Latch for Your Enclosure
Product Announcement from EMKA Incorporated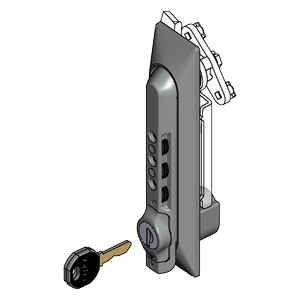 The design emphasis of our new latches and handle systems has been on low cost installation, value added features like easy door reversal and materials optimized for efficacy and cost effectiveness. EMKA now has the most complete range of latches. For off-shore and food industry use 316 stainless is preferred.
These latches complement the impressive range of EMKA's hinges. The use of EMKA's highly compliant clip-on gasket with these hinges and latches results in an easy to manufacture leak free enclosure.
Corrosion resistance requirements are met by 303, 304, or 316 stainless or glass reinforced nylon.
---