Duocel® Carbon Foam
Product Announcement from ERG Materials & Aerospace Corporation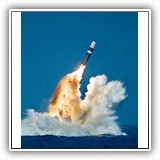 Why is Duocel® carbon foam so special?
The matrix of cells and ligaments is completely repeatable, regular, and uniform throughout the entirety of the material. Duocel® carbon is a rigid, highly porous and permeable structure and has a controlled density of carbon per unit volume.
Characteristics:
Low Density
High Strength to Weight Ratio
High Surface area to Volume Ratio
isotropic load response
controlled stress-strain Characteristics
Contact us today for a quote!
---