ESAB's Precision Hole Technology™
Product Announcement from ESAB Welding and Cutting Products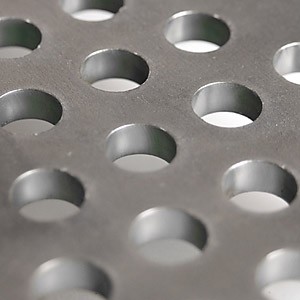 What Is Precision Hole Technology?
An integrated set of technologies that work seamlessly together to produce bolt-ready holes in Carbon Steel down to 1:1 diameter-to-thickness ratio on material from 10 gauge to 1 inch thick. It's automatic, requiring no operator intervention to make high quality holes.
Enhanced Cylindricity
To create bolt-ready holes with plasma requires cylindricity measured in thousandths of an inch. To achieve this, all aspects of the plasma cut must be carefully controlled, including the lead-in and lead-out, height control, speed, acceleration, kerf offset, and plasma gases. Only ESAB can fully automate every parameter that affects hole quality.
Only from ESAB
ESAB is the only supplier that brings the entire package together, including plasma, CNC, software, height control, and the cutting machine - all from one supplier, all integrated to work perfectly together to provide the highest quality plasma cuts and most accurate plasma cut holes.
How To Get It:
Precision Hole Technology is available on new ESAB machines equipped with m3 plasma and ESAB's COLUMBUS™ programming system.
Precision Hole Technology is also built-in to ESAB's new VISION T5 CNC, which automatically optimizes small holes created with the EasyShape™ Part Program Generator, or imported in DWG or DXF files.
The VISION T5 CNC is also available with the optional EasyNest™ feature, for automatic nesting right at the control. EasyNest™ automatically applies Precision Hole Technology to nests.
---